zg-ipchat Peer-to-peer chat tool
zg-ipchat is a chat tool. It implement simple text information transmission without encryption.
Point-to-point direct communication without intermediate servers, supporting Pv6/IPv4 networks.
Based on the published IP Messenger protocol. Use "friend list" to distinguish friends from strangers.
Chat messages are automatically saved.
The software interface supports Chinese and English.
Developed based on Apache Mina network components. Currently supports Windows, Linux two operating systems. In the future, Android and iOS support will be added depending on the situation.
File transfer is not currently supported.
Nature of software copyright: Free to use, not open source.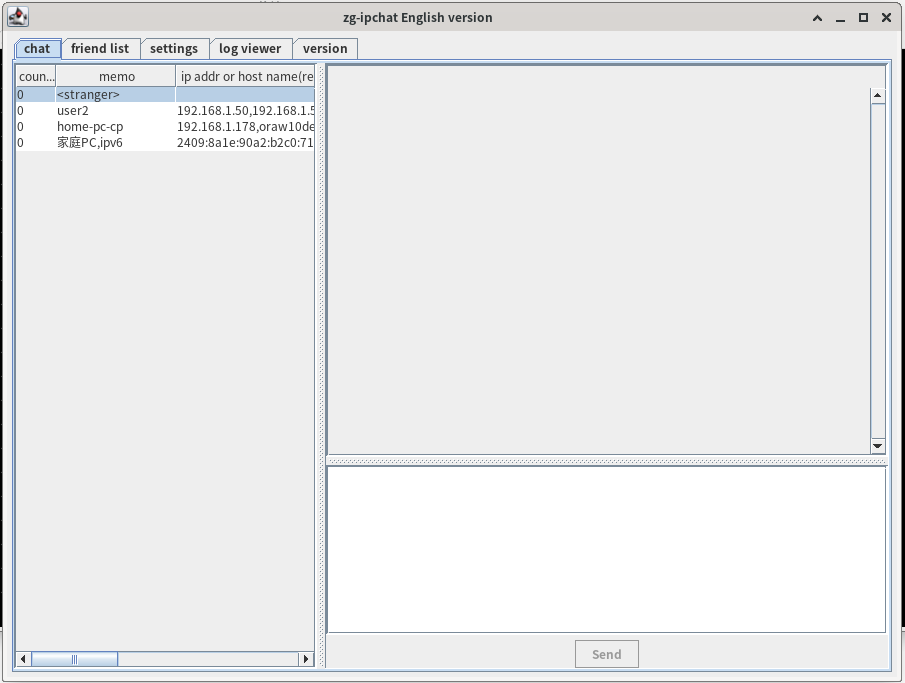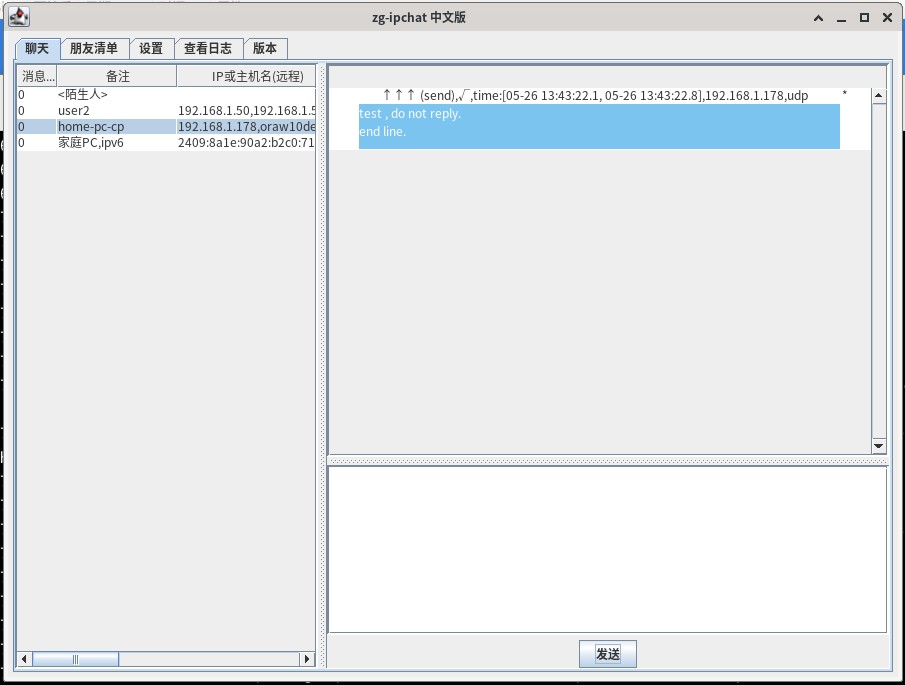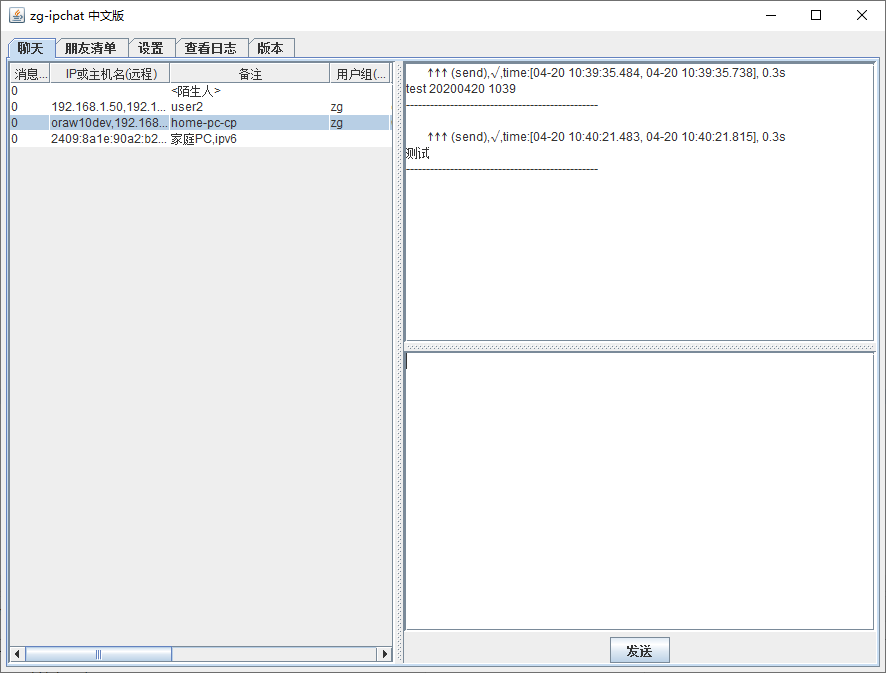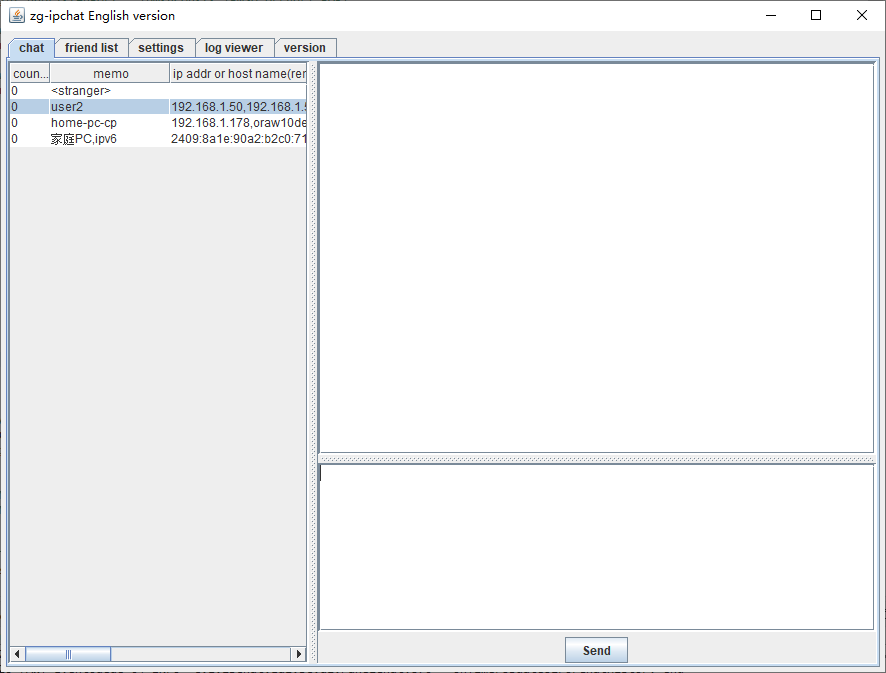 Software operating environment:
Java JRE 1.8 or later;
Windows XP, Windows 7, Windows 8, Windows 10, Windows 11, Windows Server 2003, Windows Server 2008R2, Windows Server 2012;
Linux Ubuntu 10.04, Ubuntu 20.04;
Debian 11;
1. Unzip after downloading via this website:
zg-ipchat
2. Download and install through Microsoft's winget command line
winget install --id=Zheguisoft.zg-ipchat --exact --scope=machine --location C:\apps\zg-ipchat
winget upgrade --id Zheguisoft.zg-ipchat --exact --scope=machine --location C:\apps\zg-ipchat